NEW SUNDAY SCHOOL CLASS: Art of Parenting has started. This is a eight-session, video-driven class designed to help parents or grandparents raise their children from a biblical foundation. Meet in the northeast corner classroom in the gym. Child care will be provided.

SUNDAY SCHOOL: All are welcome to join Rick Eiler's Sunday School class in the gym each Sunday 15 minutes after the church service is over. The class is studying Genesis.

ALL CHURCH HAYRIDE AND BONFIRE: The fun will start at 4:00, Sun Sept. 30th at Dan and Jean Schubert farm:424 W Angle Road, Cedarville with a hayride. For supper we will roast hotdogs over the bonfire, have chips and drink and then s'mores for dessert. All food will be provided. Invite your family and friends to come. Please bring lawn chairs, roasting sticks & yard games.

LADIES BIBLE STUDY: All ladies are welcome to attend this bible study. The group will be studying the book of Esther on Thursday evenings at 7:00 p.m. at the Giedd home.

KIDS CLUB (AGES 5 YRS OLD - 6TH GRADE: Wed night Kids Club will be starting on Oct 3rd at 7:00 pm. Cathy Hull, coordinator is asking for helpers. If interested please contact either Cathy @ 815-865-5666 or Cindy at the Church Office. This is a great ministry opportunity to work with the youth in our community.

SMALL GROUP BIBLE STUDY: We will be starting a small group bible study on Tuesday, September 25th at the home of pastor Craig & Mary. See bulletin insert for more information.

HELP MOVING: Teresa Hines will be moving from one apartment to another in Freeport on Sept 29 and 30 if needed. She is asking for our help. If anyone can help please give her a call at 815-541-6685 at let her know. Thank You!

FAITH COMMUNITY NURSING: The 1st & 3rd Sunday of each month Lori Allen, a registered nurse will be available for any medication Questions, Health Counseling or Education, Health Advocate & Support, and Blood Pressure checks after the service in the library.

PRAYER REQUEST FORMS: If anyone has a prayer request that they would like the prayer team to pray about, fill out the blue card that is in the pew and place it in the offering plate.

OUR DAILY BREAD DEVOTIONALS AVAILABLE: Copies of the Oct, Nov, Dec edition of the Our Daily Bread devotionals (Large Print) are available in the foyer & Welcome Center.

HOMETOUCH: Copies of the Sep HomeTouch paper are available on the table in the Welcome Center for anyone who would like one. They are great to take to shut-ins or the home bound.

SEPTEMBER BIRTHDAY/ANNIVERSARY LIST AVAILABLE: Copies of the Sept. birthday/anniversary list are available in the welcome center for those who were not here when they were distributed.

COPIES OF ANY SERMON: We have sermons on our website (www.cedarec.org). Select: Menu, Ministries, Sermon Player. Copies are also available in the Welcome Center.

FACC DONATION BOX: A donation box is available in the Welcome Center for anyone who would like to contribute non-perishable food items or personal care products such as soap, toothbrushes, toothpaste, etc. Donations will be taken to FACC for distribution.

VILLAGE NEWSPAPER AVAILABLE: Copies of the Sep Echoes of Cedarville village newspaper are available on the table in the Welcome Center for those who are interested.

RRBC UPDATE: The plans for adding a new Girls Bathroom at the camp should start in August/September time frame. Please keep this project in your prayers. If you are willing to be a part of the building crew or give financially to this project, please contact Rhonda Giedd.

FHN HOSPICE VOLUNTEER TRAINING: Volunteers are an integral part of the work FHN Hospice does. Anyone that is interested in taking the training class should see the flyer on the tripod in the foyer for more information.




Powered by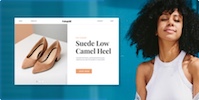 Create your own unique website with customizable templates.