HAPPY FATHER'S DAY: We will be honoring our father's during the service today, June 17th.

CHANGE FOR LIFE 2018 FUNDRAISER: Please return baby bottles today, June 17th or at your earliest convenience.

FAITH COMMUNITY NURSING: The 1st & 3rd Sunday of each month Lori Allen, a registered nurse will be available for any medication Questions, Health Counseling or Education, Health Advocate & Support, and Blood Pressure checks after the service in the library.

LADIES EVENT: The movie at the historical society on Friday, June 22nd is "Lili" starring Leslie Caron. We would like to invite women of all ages, to come to the church for dinner at 7:30 or else to meet us at the movie at dusk. If you have any question contact Jeannie Eiler.

MISSIONARIES: Zach and Mandy Osterloo will be speaking during the Sunday School hour on Sunday, June 24th. We will take a Free Will Offering for them that day. We are having a Potluck at noon and everyone is invited to stay. Please bring a dish to pass. Table service and drink will be provided.

SUNDAY SCHOOL: All are welcome to join Rick Eiler's Sunday School class in the gym each Sunday 15 minutes after the church service is over. The class will be studying Genesis.

NEW SUNDAY SCHOOL CLASS: Matt Beintema is starting a Sunday School class on July 1. The class is a basic introduction to the parallel between Greek and English. You will be looking at certain passages in the New Testament in Greek and how we get to the English equivalent, while also looking at the timeless theological truth's behind each passage. All are welcome to attend. Class starts 15 minutes after church in the south classroom in the gym.

CHURCH SOFTBALL: Church League Softball season has started. Games are on Friday nights and schedules are available on the table in the foyer.
OUR DAILY BREAD DEVOTIONALS AVAILABLE: Copies of the Jul, Aug, Sep edition of the Our Daily Bread devotionals (Large Print) are available in the foyer & Welcome Center.

WOMEN'S SMALL GROUP: Thursday's at 7:00 p.m. at the Giedd's home. June 21st will be the last one for the summer.

COPIES OF ANY SERMON: We have sermons on our website (www.cedarec.org). Select: Menu, Ministries, Sermon Player. Copies are also available in the Welcome Center.

HOMETOUCH: Copies of the June HomeTouch paper are available on the table in the Welcome Center for anyone who would like one. They are great to take to shut-ins or the home bound.

PRAYER REQUEST FORMS: If anyone has a prayer request that they would like the prayer team to pray about, fill out the blue Prayer Card that is in the pew and place it in the offering plate.

RRBC UPDATE: The plans for adding a new Girls Bathroom at the camp has been postponed until August/September time frame due to state requirements on the building permit. Please keep this project in your prayers. If you are willing to be a part of the building crew or give financially to this project, please contact Rhonda Giedd.

FACC DONATION BOX: A donation box is available in the Welcome Center for anyone who would like to contribute non-perishable food items or personal care products such as soap, toothbrushes, toothpaste, etc. Donations will be taken to FACC for distribution.

VILLAGE NEWSPAPER AVAILABLE: Copies of the Jun Echoes of Cedarville village newspaper are available on the table in the Welcome Center for those who are interested.

CAMP SUPPLIES FOR CHILDREN: Place supplies in box in the foyer.



Powered by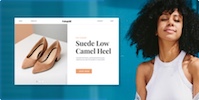 Create your own unique website with customizable templates.