PRAYER TEAM MEETING: There is a prayer team meeting planned for today, April 22nd in the Welcome Center after the church service.

DISHES: There are dishes in the kitchen from the funeral. Please stop by and pick yours up.

RRBC WORK DAYS: Scheduled for Saturday, April 28th. Details to follow as this is dependent upon the weather!

MISSIONINARY VISIT: Nate and Shannon Ackerman with Campus Crusades International will be visiting our church on Sunday, April 29th. They plan to share a PowerPoint presentation during the S.S. hour. We will be pass a sign-up sheet around today to see who is interested in having lunch with Nate & Shannon on the 29th.

RRBC UPDATE: Plans are in the works for adding a new Girls Bathroom at the camp. A Missions Work Team has been established and will work on this in the month of MAY. Dates have not been confirmed as we are waiting on building permits. Please keep this project in your prayers. If you are willing to be a part of the building crew or give financially to this project, please contact Rhonda Giedd.

SUNDAY SCHOOL: All are welcome to join Rick Eiler's Sunday School class in the gym each Sunday 15 minutes after the church service is over. The class will be studying Genesis.

LOVE GIFTS FOR ROCK RIVER BIBLE CAMP: Again this year we are asking for your help in providing items for RRBC. Copies of the list of supplies needed are in the Welcome Center. Please show your love and support for RRBC by donating supplies and placing them in the box provided in the foyer.

ARK ENCOUNTER AND CREATION MUSEUM: CEC is planning a trip to Ark Encounter and Creation Museum in Kentucky on June 14-16. We would love for you to be a part of this fun activity.

SMALL GROUP STUDY: This is a 6 session video series entitled "Glory Days" by Max Lucado. In Glory Days, Max draws on the story of Joshua to show how God has a Promised Land for each of us to claim. In God's plan we win more than we lose, forgive as quickly as we are offended, and give as abundantly as we receive. We will be meeting on May 1 and 8 at the home of Jeff and Diane Cummins at 6:30 pm. Come join us!

BABY SHOWER: All are invited to attend a baby shower for Ashlee Drier, daughter of Doreen Freese and granddaughter of Delores Freese. The shower will be on Saturday, May 5th from 11 am - 2 pm in the Church Fellowship Hall. Ashlee is having a girl.
WOMEN'S SMALL GROUP: Thursday's at 7:00 p.m. at the Giedd"s home. All women are invited to come be a part of this group.

COPIES OF ANY SERMON: We have sermons on our website (www.cedarec.org). Select: Menu, Ministries, Sermon Player. Copies are also available in the Welcome Center.

HOMETOUCH: Copies of the Apr. HomeTouch paper are available on the table in the Welcome Center for anyone who would like one. They are great to take to shut-ins or the home bound.

PRAYER REQUEST FORMS: If anyone has a prayer request that they would like the prayer team to pray about, fill out the blue Prayer Card that is in the pew and place it in the offering plate.

FACC DONATION BOX: A donation box is available in the Welcome Center for anyone who would like to contribute non-perishable food items or personal care products such as soap, toothbrushes, toothpaste, etc. Donations will be taken to FACC for distribution.

FAITH COMMUNITY NURSING: The 1st & 3rd Sunday of each month Lori Allen, a registered nurse will be available for any medication Questions, Health Counseling or Education, Health Advocate & Support, and Blood Pressure checks after the service in the library.

NATIONAL DAY OF PRAYER - THURSDAY, MAY 3RD:
Cedarville Emmanuel will be hosting a Prayer Service at 7:00 p.m. that evening. Other events that day are as follows:
1) Free National Day of Prayer breakfast at 7:15 a.m. at the Stephenson County Farm Bureau. For reservations call (815) 297-2918. 2) Concert & free lunch @ 11:30 a.m and a Pray for Our Nation Ceremony at noon at the Stephenson County Courthouse, . 3) Prayer Service at other area churches (see board in Foyer and copies in Welcome Center for all locations).



Powered by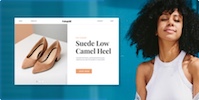 Create your own unique website with customizable templates.