VBS 2017: VBS will run from Aug 7th-11th. All children from Pre-K thru 6th grade are invited to attend. Our theme is Maker Fun Factory. We also have a adult class that will be taught by Bruce and Susie Donker.

FIRST SUNDAY FELLOWSHIP: Today, August 6th we will have donuts and fruit during the fellowship time.

VBS SNACKS : Please remember to bring the items you signed up to provide for VBS by the day needed. The list is posted on the board in the foyer.

VBS REGISTRATION FORMS: There are registration forms on the table in the foyer. Please take some and hand out to anyone that will be bring their children to VBS.

CHURCH PICNIC AUGUST 13: Come out to our annual church picnic August 13th. The church will be providing Hotdogs, Brats, and Pork Chop sandwiches hot off the grill. Bring a side dish or dessert to share. Plan to stay for great food and great fellowship! We will be eating at 12 noon.

SUNDAY SCHOOL: All are welcome to join Rick Eiler's Sunday School in the gym each Sunday 15 minutes after the church service is over. They are studying the book of Ephesians.

SUNDAY SCHOOL CLASS: Mitchell Giedd is teaching a class for 7th–12th grade and College age students. They will be studying "Counter Culture: Following Christ in an Anti-Christian age". Class starts 15 minutes after church in the youth room.

PRAYER REQUEST FORMS: If anyone has a prayer request that they would like the prayer team to pray about, fill out the blue Prayer Card that is in the pew and place in the offering plate.

PROCLAIM: We need someone to run the computer in the sanctuary once a month. If interested please contact Cindy Lasco.

WOMEN'S SMALL GROUP: Thursday's, at 7:00 pm at Erica place. All women are invited to come be a part of this group. Contact Erica Giedd @ 815-990-8992 with questions.

COPIES OF ANY SERMON: We have sermons on our website (www.cedarec.org). Select: Menu, Ministries, Sermon Player. Copies are also available in the Welcome Center.

FACC DONATION BOX: A donation box is available in the Welcome Center for anyone who would like to contribute non-perishable food items or personal care products such as soap, toothbrushes, toothpaste, etc. Donations will be taken to FACC for distribution.

VILLAGE NEWSPAPER AVAILABLE: Copies of the Aug Echoes of Cedarville village newspaper are available on the table in the Welcome Center for those who are interested.

HOMETOUCH: Copies of the Aug HomeTouch paper are available on the table in the Welcome Center for anyone who would like one. They are great to take to shut-ins or the home bound.

AUGUST BIRTHDAY/ANNIVERSARY LIST AVAILABLE: Copies of the Aug birthday/anniversary list are available in the welcome center for those who were not here when they were distributed.

OUR DAILY BREAD DEVOTIONALS AVAILABLE: Copies of the July, August, Sept edition of the Our Daily Bread devotionals are available in the Welcome Center.


Powered by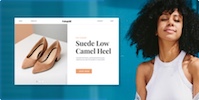 Create your own unique website with customizable templates.