FIRST SUNDAY FELLOWSHIP: Today, Feb 5th we will have donuts and fruit during the fellowship time.

PRAYER TEAM SIGN-UP: We are passing around the sign-up sheet again today for people to signup to be a part of the Sunday morning prayer team. The team will pray prior to the start of the service each week.

NEW SUNDAY SCHOOL CLASS: Next Sunday, February 12th, we kickoff "THE ART OF MARRIAGE.
This is a 6 week video event that God has been using all across America. We will meet during The Sunday School hour, 10:45 a.m. in the NW Classroom in the gym. Whether you have been married for many years, you are just married or thinking about getting married, YOU WILL BENEFIT FROM THIS SERIES!
Child Care will be provided during the Sunday School time.

SUNDAY SCHOOL: All are welcome to join Rick Eiler's Sunday School in the gym each Sunday 15 minutes after the church service is over. They are studying 1 & 2 Thessalonians.

YOUTH BIBLE STUDY: Ryan Gahm is starting a new 6 week series "Stop Asking Jesus into Your Heart" today @ 10:45 in the youth room. This is for 7th–12th grade and College age students.

BASKETBALL OPEN GYM: Open to church family and their friends on Monday evenings from 5:30 - 7:30 p.m. Please contact Paul Schindler if you have any questions.

SMALL GROUPS: Tuesday's, at 6:30 pm. Their next series will be a study written for the movie "War Room", it will go for 6 weeks and start on Feb 21st. The first week they will watch the movie, and then 5 weeks of the video study. All are invited to come and be a part of Life Group at Jeff & Diane Cummins place.

WOMEN'S SMALL GROUP: Thursday's, at 7:00 pm at Erica place. All women are invited to come be a part of this group. Contact Erica Giedd @ 815-990-8992 with questions.

BENEVOLENT OFFERING: We received $736 in benevolent offering last week. Thank you to all!
TRI-COUNTY CHRISTIAN SCHOOL OPEN HOUSE: The open house is scheduled for Tue, Feb. 7th, 6:30 8:00 p.m for grades Preschool - 8th grades. @ 2900 West Loras Dr, Freeport. If you have any questions, please contact the school at 815-233-1876.

MOONLIGHT BOWLING: Save the Date - The church family is invited out for a fun evening of bowling on Saturday, March 4, tentatively 8:00 p.m., at Leisure Lane, in Monroe, WI. The cost is $9 or $10 per person which includes shoe rental. Call Susan Koester with questions at 815-238-0119. Those attending are asked to bring a finger food to share.

VILLAGE NEWSPAPER AVAILABLE: Copies of the Feb. Echoes of Cedarville village newspaper are available on the table in the Welcome Center for those who are interested.

OUR DAILY BREAD DEVOTIONALS AVAILABLE: Copies of the December, January, February edition of the Our Daily Bread devotionals are available in the Welcome Center.

COPIES OF ANY SERMON: We have sermons on our website (www.cedarec.org). Select: Menu, Ministries, Sermons. If you would rather have a CD, there are copies available in the Welcome Center.

HOMETOUCH: Copies of the Feb. HomeTouch paper are available on the table in the Welcome Center for anyone who would like one. They are great to take to shut-ins or the home bound.

FACC DONATION BOX: A donation box is available in the Welcome Center for anyone who would like to contribute non-perishable food items or personal care products such as soap, toothbrushes, toothpaste, etc. Donations will be taken to FACC for distribution.

CONGRATULATIONS: Congratulations to Rob & Natalie Melville on the arrival of a new daughter. Bella Grace was born on Jan. 28, she weighted 7 lbs 6 oz and measured 19 inch long. Proud grandparents are Jeff & Diane Cummins & great grandfather Len Cummins.



Powered by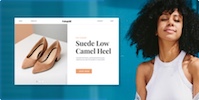 Create your own unique website with customizable templates.