SENIOR PASTOR SEARCH TEAM: The following list of names represents members of the church that we are recommending for the Senior Pastor Search Team.
Ryan Gahm, Rhonda Giedd, Sherry Maves, Lorna Schindler, Jean Schubert, Diane Cummins, Daryl Schadewaldt, Rick Eiler & John Campbell.

FAMILY GATHERING: On Sunday, January 24th, the members of the church will be voting for the senior pastor search team (as a whole). An affirmative vote of 50% plus 1 is required by those members of the church in good standing and present at the meeting for approval. We will take the vote right after the service is over so please do not leave the sanctuary until after you have voted.

SUNDAY SCHOOL CLASSES: Susie Donker will continue to have a class using the DVD series from "Answers in Genesis. Rick Eiler will continue his class studying Hebrews.

NURSERY AVAILABLE DURING SUNDAY SCHOOL HOUR: The nursery is now available during the Sunday School hour for parents who would like to stay and go to a Sunday School class.

BASKETBALL OPEN GYM: This time is open to the church family and their friends and will be held on Monday evenings from 5:30 - 8:30 p.m. Please contact Paul or Scott Schindler if you have any questions.

HOMETOUCH: Copies of the Jan HomeTouch paper are available on the table in the Welcome Center for anyone who would like one. They are great to take to shut-ins or the home bound.
VALENTINE DINNER: Mark you calendars for the Valentine Dinner on February 13th at 6:00 PM. Food, fellowship and fun are in the planning. More details to come next week.

OUR DAILY BREAD DEVOTIONALS AVAILABLE: Copies of the December, January, February edition of the Our Daily Bread devotionals are available in the Welcome Center.

COPIES OF ANY SERMON: We have sermons on our website (www.cedarec.org). Select: Menu, Ministries, Sermons. If you would rather have a CD, there are copies available in the Welcome Center.

VILLAGE NEWSPAPER AVAILABLE: Copies of the Jan Echoes of Cedarville village newspaper are available on the table in the Welcome Center for those who are interested.

JANUARY BIRTHDAY/ANNIVERSARY LIST AVAILABLE: Copies of the January birthday/anniversary list are available in the Welcome Center for those who were not here when they were distributed.

DISHES: There are some dishes in the kitchen from the funeral. Please check to see if your is in there.

THANK YOU: The family of Gwen Cummins would like to thank the church family for the plant and all the support and comfort given to them during this difficult time.


Powered by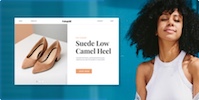 Create your own unique website with customizable templates.