EASTER BREAKFAST: We will be serving breakfast on Easter Sunday, March 27, @ 8:15 AM. The main entrée will be a variety of egg casseroles, donuts, fruit and drinks. All are invited to come for a time of food and fellowship before the morning message.

LOVE GIFTS FOR ROCK RIVER BIBLE CAMP: Again this year we are asking for your help in providing items for RRBC. Copies of the list of supplies needed are on the table in the Welcome Center. Please show your love and support by donating supplies and placing them in the box provided in the foyer.

SUNDAY SCHOOL CLASS: Rick Eiler will continue his study in Hebrews. Susie Donker class will have a short series by Warren Wiersbe from his "Be" series.

NURSERY AVAILABLE DURING SUNDAY SCHOOL HOUR: The nursery is now available during the Sunday School hour for parents who would like to stay and go to a Sunday School class.

CHURCH MOVIE NIGHT: You are invited to see the movie "Acts Of God" on Saturday, April 16th starting at 6 pm. We will be providing pizza at 5 pm for anyone that would like to come early for a time of food & fellowship. Snacks and drinks will be provided during the movie. Please bring your family & friends.

BRUCE DONKER SUNDAY SCHOOL CLASS: "Sometimes God gives us more than we can handle…alone."Join us as we start a six part video series "Acts Of God" in April. This will be presented as a Sunday School class and a Small Group study. Your leaders are Bruce and Susie Donker. The study will begin on Sunday, April 17th and Tuesday April 19th. The Sunday/Tuesday sessions will be the same, so if you miss Sunday morning, you may come Tuesday night.

BASKETBALL OPEN GYM: This time is open to the church family and their friends and will be held on Monday evenings from 5:30 - 8:30 p.m. Please contact Paul or Scott Schindler if you have any questions.

COMMUNITY LENTEN SERVICES: The Stateline Ministerial Association has organized the following Community Lenten Services: Good Friday, Mar 25 - Rev Ralph Taylor at Faith Community Church in Davis (1:00 pm).

MARCH BIRTHDAY/ANNIVERSARY LIST AVAILABLE: Copies of the March birthday/anniversary list are available in the Welcome Center for those who were not here when they were distributed.

OUR DAILY BREAD DEVOTIONALS AVAILABLE: Copies of the March - May edition of the Our Daily Bread devotionals are available in the Welcome Center.

HOMETOUCH: Copies of the Mar HomeTouch paper are available on the table in the Welcome Center for anyone who would like one. They are great to take to shut-ins or the home bound.

COPIES OF ANY SERMON: We have sermons on our website (www.cedarec.org). Select: Menu, Ministries, Sermons. If you would rather have a CD, there are copies available in the Welcome Center.

VILLAGE NEWSPAPER AVAILABLE: Copies of the March Echoes of Cedarville village newspaper are available on the table in the Welcome Center for those who are interested.




Powered by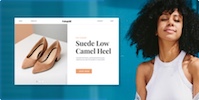 Create your own unique website with customizable templates.