GRADUATION RECOGNITION: We will be taking time to celebrate with our 2016 High School and College graduates during the worship service today, May 15th.

CHANGE FOR LIFE FUNDRAISER: We have baby bottles available for anyone who would like to take one to help support the Freeport Pregnancy Center. Return all bottles by Father's Day.

MEMORIAL DAY PICNIC AT RRBC: This year's Memorial Day picnic will be held on Monday, May 30th starting at 11 a.m. (lunch at noon). Please bring a dish to share! After lunch, we will enjoy a time of singing followed by a disc golf tournament. We will also have a bounce house & face painting . Please see Camp Representative, Rhonda Giedd if you have questions.

VBS 2016: VBS will run from August 1st-5th. We are passing around signup sheets again today with the positions we need filled. If you can help in any of these areas, please sign-up.

VBS MEETING: We will have a short VBS meeting on Sunday, May 22nd between church and Sunday School. Anyone that plans to help should attend.

SUNDAY SCHOOL CLASS: Rick Eiler will continue his study in Hebrews.

BRUCE DONKER SUNDAY SCHOOL CLASS: "Sometimes God gives us more than we can handle…alone."Join us as we start a six part video series "Acts Of God". This will be presented as a Sunday School class and a Small Group study. Your leaders are Bruce and Susie Donker. The study has begun and will continue through Sunday May 22nd and Tuesday May 24th. The Sunday/Tuesday sessions will be the same, so if you miss Sunday morning, you may come Tuesday night.

SOFTBALL TEAM SIGN-UP: Church League Softball season is just around the corner. If you are interested in playing on Emmanuel's team this year, please add your name to the signup sheet posted on the tripod in the foyer. If you have any questions, contact Roger Hull.

BRANSON BUS TRIP: Belva is planning a bus trip to Branson from October 24 - 28th. Anyone that is interested in going should contact Belva Schulz at (815) 789-4202.

CEDARVILLE MEMORIAL DAY PARADE/PICNIC: The Cedarville Memorial Day parade will start at 10 a.m. on Monday, May 30th. The picnic will start at approx. 11:30 a.m. on the Cedarville Museum grounds rain or shine. All are welcome to come.

COPIES OF ANY SERMON: We have sermons on our website (www.cedarec.org). Select: Menu, Ministries, Sermons. If you would rather have a CD, there are copies available in the Welcome Center.

HOMETOUCH: Copies of the May HomeTouch paper are available on the table in the Welcome Center for anyone who would like one. They are great to take to shut-ins or the home bound.

MAY BIRTHDAY/ANNIVERSARY LIST AVAILABLE: Copies of the May birthday/anniversary list are available on the table in the Welcome Center for those who were not here when they were distributed.

VILLAGE NEWSPAPER AVAILABLE: Copies of the May Echoes of Cedarville village newspaper are available on the table in the Welcome Center for those who are interested.

CAMP REGISTRATION INFORMATION AVAILABLE: Rock River Bible Camp Registration forms for all camps are now available on the website www.rockriverbiblecamp.org. If you are in need of financial assistance this year, please contact the church office so that help can be arranged.




Powered by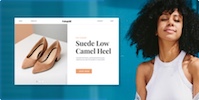 Create your own unique website with customizable templates.