"



BEFORE AMEN" BOOKS: The "Before Amen" books are available for sale.

The cost is $12, payable by cash or check to Cindy.

MEMORIAL DAY PICNIC AT RRBC:

This year's Memorial Day picnic will be held on Monday, May 25th.

Join us for our 4th Annual Rocky Run. The cost is $20 per participant till

May 4th

and $25 after May 4th.

Registration forms are available online at rockriverbiblecamp.org.



NATIONAL DAY OF PRAYER - THURSDAY, MAY 7th:


1) National Day of Prayer breakfast at 7:15 a.m. at the Stephenson County Farm Bureau. For reservations call (815) 297-2918 by May 6th. There is NO charge for this breakfast.

2) Pray for Our Nation Ceremony at the Stephenson County Courthouse, 11:00 concert and Free lunch followed by prayer for the Nation, Ceremony music by mark & Lyn Rische. 3) Prayer Service at area churches (see board in Foyer and copies in Welcome Center for all locations).



GRADUATION RECOGNITION

& GRADUATE NAMES

:

W

e will be taking time to celebrate with our

2015

High School and College graduates during the worship service on Sunday,

May

17th

.

Please help us by providing the name of any High School or College graduate to the church office as soon as possible.





COPIES OF ANY SERMON

:

We have sermons on our website (

www.cedarec.org

). Select: Menu, Ministries, Sermons. If you wod rather have a CD, there are copies available in the Welcome Center.





LOVE GIFTS FOR ROCK RIVER BIBLE CAMP

:

Again this year we are asking for your help in providing items for RRBC.

Copies of the list of supplies needed are in the Welcome Center.

Please show your love and support for RRBC by donating supplies and placing them in the box provided in the foyer. We will accept donations until the end of May.



EVANGELISM IS RELATIONSHIP TRAINING

:

When:

Saturday,

May 16

, 8:30 am - 12:30 pm. Where: Park Hills Church, 2525 W Stephenson St, Freeport. Cost: Free!!! Trainer:

Bill Allison. Bill is the founder and Executive Director of Cadre Ministries, a ministry that is obsessed with Jesus-like disciplemaking. Please RSVP by May 8 to MEL.GRAHAM@PARKHILLSEFC.ORG or call 815-232-6159.





SOFTBALL TEAM SIGN-UP

:

Church League Softball season is just around the corner.

If you are interested in playing on Emmanuel's team this year, please add your name to the sign-up sheet posted on the tripod in the foyer.

If you have any questions, contact Roger Hull.

CHANGE FOR LIFE FUNDRAISER:

We will have baby bottles available on

May 10th

for anyone who would like to take one to help support the Freeport Pregnancy Center.





MAY BIRTHDAY/ANNIVERSARY LIST AVAILABLE

:

Copies of the May birthday/anniversary list are available on the table in the Welcome Center for those who were not here when they were distributed.



SHUT-INS:

We have copies available of our shut-ins' names and addresses in the Welcome Center for anyone who would like one.





VILLAGE NEWSPAPER AVAILABLE

:

Copies of the May

Echoes of Cedarville

village newspaper are available on the

table in the Welcome Center for those who are interested.



HOMETOUCH

:

Copies of the May

HomeTouch

paper are available on the table in the Welcome Center for anyone who would like one.

They are great to take to shut-ins or the home bound.

FACC DONATION BOX:

A donation box is available in the Welcome Center for anyone who would like to contribute non-perishable food items or personal care products such as soap, toothbrushes, toothpaste, etc.

Donations will be taken to FACC for distribution to those in need.



CAMP REGISTRATION INFORMATION AVAILABLE

:

Rock River Bible Camp Registration forms for all camps are now available on the website www.rockriverbiblecamp.org.

If you are in need of financial assistance this year, please contact the church office so that help can be arranged.






















Powered by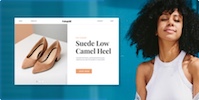 Create your own unique website with customizable templates.